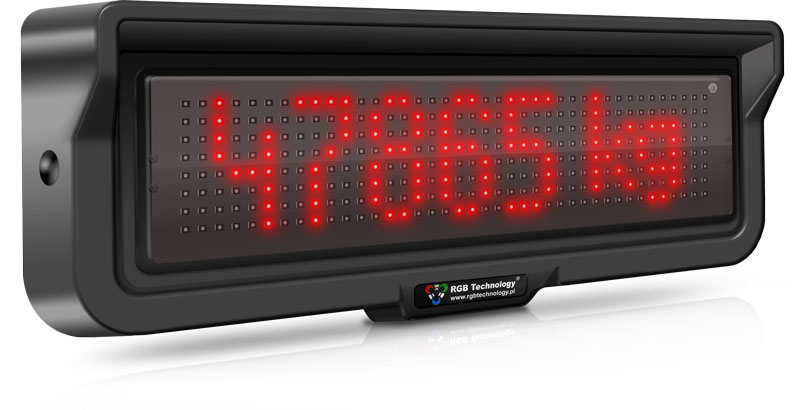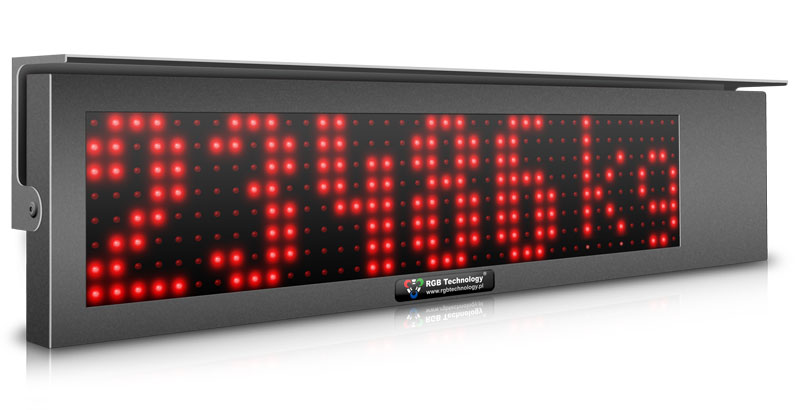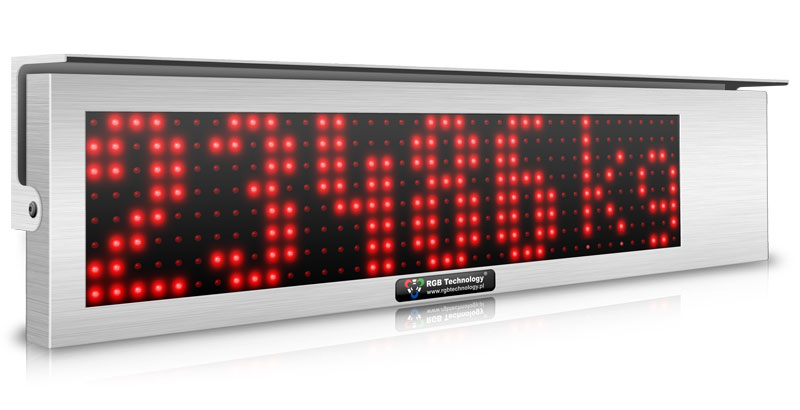 RGB Technology displays for weighing scales are designed to operate with weighing terminals using ASCII communication protocols. The opto-isolated display communication interface is compatible with RS-232 as well as with RS422 and RS485 serial interfaces,and also with CL 0/20mA current loop. As an additional option, the Ethernet interface is available. The displays can also communicate through a radioline wireless system. Their solid housing made of polycarbonate and steel and a high degree of protection ensure reliable operation of our devices in industrial conditions. The displays have a function of blanking unnecessary zeros, and they handle special messages: an overload, a weight measurement error, etc.. It is also possible to display advertising text.
The devices work properly with the following terminals:
A&D, AMCS, Analogic, Arpege, Avery, Axis, Axtec, Belt Way, Bilanciai, Cardinal, CAS, Dini Argeo, Eurobil Bilance Iscale, Fawag, Flintab, Flintec, Gravex, Grupo Epelsa, GSE, HBM, Ian Fellows, IHG-TMI, Leon Engineering, Mettler Toledo, Paari, Pfister, Precia Molen, Pronova, Radwag, Rhewa, Rice Lake, Rinstrum, Sartorius, Schenck Process, Sensocar, Soehnle, Systec, Tenso-M, T-scale, Utilcell, Vishay, Zemic, etc.
The displays can also work under the control of SMA (Scale Manufacturers Association) protocol and cooperate with any other terminals that use ASCII protocol - the protocol configurable from a PC using the intuitive RGB Wagset 2 software.
---
WA-1 MINI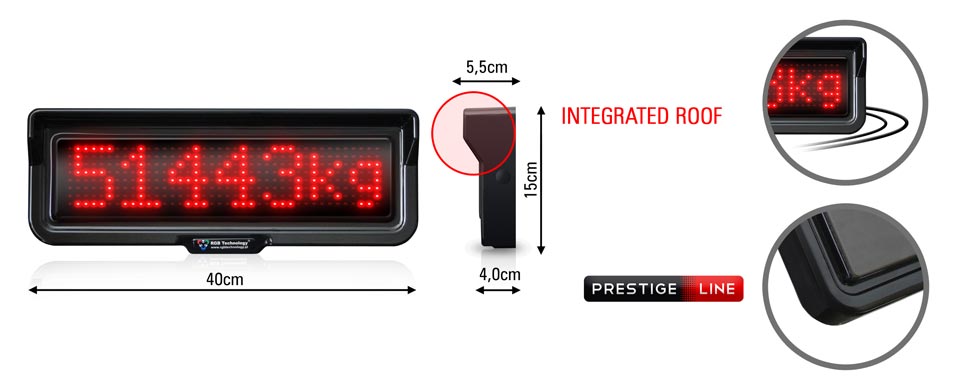 ---
WA-2 PROFESSIONAL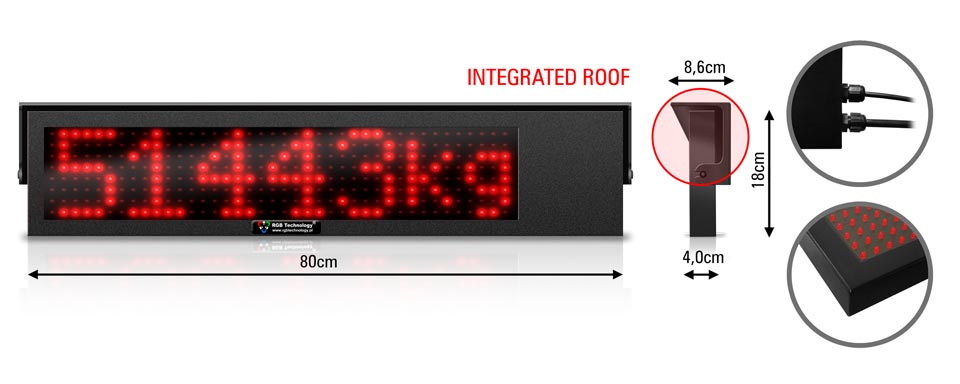 ---
WA-2 PROFESSIONAL INOX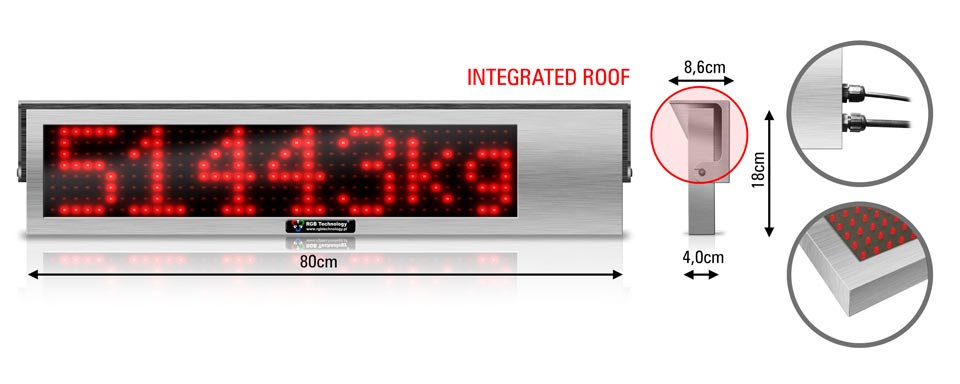 ---
Compare devices
RGB TECHNOLOGY WEIGHING SCALE DISPLAYS TECHNICAL SPECIFICATIONS

FEATURE

WA-1 MINI

WA-2 PROFESSIONAL

WA-2 PROFESSIONAL INOX

Casing

Prestige Line Casing (solid polycarbonate)

Steel Casing (powder coated)

Steel Casing (stainless steel)

Power supply voltage (optional)

mains electricity supply 100-240 VAC,
or
from a power supply unit – safe voltage 24VDC

Digit height

6 cm

12 cm

12 cm

LEDs

SMD superbright, red, wide illumination angle

THT superbright, red, wide illumination angle

THT superbright, red, Wide illumination angle

Ingress Protection

IP66

IP65

IP65

Operation temperature

-20°C +60°C

-40°C +70°C

-40°C +70°C

Standard interfaces (in all models)

Two-way RS485
One-way RS422
One-way RS232 (with optoisolation)
One-way CL 0/20mA digital current loop (with optoisolation)

Optional interfaces (in selected models)

Two-way Ethernet IEEE 802.3
(extends the display communication potential - TCP and UDP connection)

Operating two-way protocols

YES (only in RS485 and Ethernet)
eg. demanding to give a measurement result by the display, confirming the reception of the the measurement result

Brightness control

Automatic and manual

Options of displaying status

Unstabilised, undercharged, overcharged, information about errors, etc

Displaying advertising text

YES, text written in the following languages EN, PL, RU, DE, CZ, SK, HU, UA, LT, LV, NO, SE, FR, NL, BG, RO, ES, TR, FI displayed in the situations defined by the user, eg. measurement equals zero. Option to enter special characters (currencies, degrees, arrows, etc)

Configuration software

RGB WagSet 2
(configuration - one-time activity during the installation of the device)

Device dimensions

40 x 15 cm

80 x 19 cm

80 x 19 cm

Device thickness

4 cm
(with 'roof' 5,5 cm)

4 cm
(with 'roof' 8,5 cm)

4 cm
(with 'roof' 8,5 cm)

Device weight

1,5 kg

6,0 kg

6,0 kg

Average power consumption

5 W

8 W

8 W
Gallery
DOWNLOAD
Documentation

WA-1 MINI


WA-2 PROFESSIONAL


List of supported protocols
Software

RGB Soft